For many people, your smile is the first thing they notice about you. A good smile helps to make an excellent first impression, and can even have an impact on your earning potential. If you are unhappy with the appearance of your smile, the chances are this will impact on your self-confidence, which can have serious negative repercussions for your personal and professional interactions.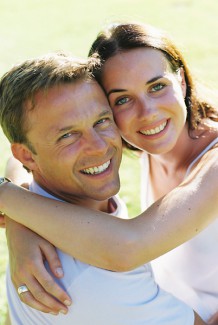 Cosmetic dentistry is the branch of dentistry that deals with the aesthetic appearance of your smile. It comprises a wide selection of treatments designed to align, enhance and brighten the teeth for a more attractive appearance.
At Forest Dental we have a skilled team of cosmetic dentists who have helped many patients transform their smiles. Using the latest techniques, equipment and materials, our team offer a wide range of cosmetic dental treatments, from a quick brightness boost with teeth whitening treatment to a full smile makeover using a combination of two or more of our specialist treatments.
Smile makeovers use the latest technology to assess your smile and establish the best course of treatment to provide the smile of your dreams. Your dentist will find out what you like and dislike about your smile, and what you would like to achieve. Using photographs, x-rays and models, they will then go through all the treatment options available to help you get that dream smile. They will discuss the pros and cons of all appropriate treatments, including how they may impact on your lifestyle, so that you can make an informed choice about your treatment.
Among the cosmetic dental treatments we offer at Forest Dental are:
Teeth whitening
Porcelain veneers
Componeers
Discreet orthodontics
White fillings, inlays and onlays
Cosmetic contouring
Cosmetic dentures