A different kind of dentist
At Forest Dental we aim to be a dentist in Loughton which is synonymous with bespoke, patient-centred dental care and excellence of the highest order. We believe that a good dentist is one who truly listens, connects and treats their patients on an individualist level whereby all patient's unique needs and aims are taken into account along every step of their dental journey with us. This approach has allowed us to become of the top dental care providers in the Loughton area, who pride ourselves on our quality customer feedback and consistent Care Quality Commission ratings of the highest possible standards.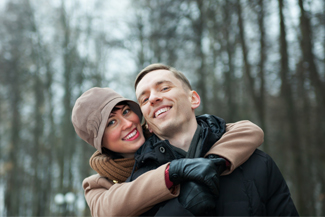 Whether you are looking for bespoke cosmetic density, a new family dentist, a nervous dentistry specialist or an expert hygienist and periodontist, at Forest Dental we are here to help.
What does a periodontist do?
Here at Forest Dental our practice firmly believes that prevention is always the best form of treatment, which is why we are a dentist in Loughton who has a particular focus on periodontics and dental hygiene. For anyone who is unsure, a periodontist is a specialist type of dental practitioner who focuses their expertise and skills purely on making sure that every patient's teeth are in a fit and healthy shape, and that there is no evidence of anything sinister developing throughout their mouth – such as decay, abscesses or gum disease.
While there has been a particular focus in recent years on cosmetic dental work, the good that a dental hygienist does is often far more beneficial in prolonging the longevity and health of your smile – as well as making your teeth look brighter and healthier. When you visit our dentist in Loughton for a hygienist appointment the first thing which will happen is we will examine your teeth and gums for any signs of disease, decay or disrepair.
Our hygienists are experts in spotting the early traits of gum disease or decay, and – should any be noticed – they will make sure you get the treatment you need in time. Following from this the hygienist will then carry out what is known as a 'scale and polish' – a deep cleaning process that is broken down into two stages. Firstly the hygienist will use an ultrasound scraper and other equipment to get rid of any plaque or tartar build ups in all areas of your mouth – including the harder to reach pockets between teeth.
After all areas of plaque and tartar are removed, our hygienist will then shine and polish all throughout your teeth, cleaning them of any leftover bacteria and leaving them looking far whiter and fresher.
What if I am scared of the dentist?
At Forest Dental we recognise that dental anxiety can be a massive obstacle that stands in the way of people getting the treatment they need, and as such has devoted an entire branch of our practice to helping nervous patients undergo dental treatments. We are the only practice in the local area that utilises a Healozone machine to treat tooth decay painlessly and non-invasively through the use of ozone gas which clears away all bacteria without the need for drills or dental cleaning equipment. Fear is the number one preventer of adult dental care and something which at Forest Dental we've gone to great lengths to help the patient's overcome so they can get the care they need and enjoy their smiles fully.