Fillings can either be metal or composite and are used to restore and strengthen decayed or broken teeth. Composite fillings are made of a mixture of resin and glass and are more aesthetically pleasing compared to metal fillings. Moreover, they provide enhanced stability, since they surround the tooth structure, instead of just filling it in.
At Forest Dental in Loughton, white fillings are used as an alternative to amalgam fillings, which don't look so good. The process of filling cavities is a fairly simple and easy one that can be done in the dentist's chair in one appointment.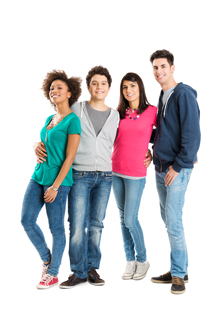 What to expect
Composite fillings are a quick procedure and rarely require more than one appointment to the dentist. Prior to the procedure, your dentist will take x-rays if needed, guide you through the treatment and assess the health of the rest of your teeth.
Before filling your cavity, they will numb your teeth, gums and surrounding areas in order to avoid any pain or discomfort during the procedure.
Next, they will drill into the cavity, clean it thoroughly, let it dry and apply the composite material in layers. Each layer is cured with a special light and the final layer is sculpted to fit with your bite.
Apart from cavities, white fillings can also be used to repair damage to teeth caused by teeth grinding or to replace part of a broken tooth or chipped tooth.
When to replace a filling
Composite fillings can last for many years with proper care and maintenance, but sometimes they may need to be replaced. If you clench or grind your teeth, you may need to have tooth fillings replaced sooner than most people.
If you notice signs of wear on your fillings, it is advised to visit your dentist to have the filling replaced as soon as possible. Continuing to chew with a damaged filling can cause the tooth to crack and require additional repair, which is usually more extensive and expensive.
Get in touch
If you need a filling, get in touch and we will book an appointment for you. Our helpful team is here to answer all the questions you may have.