We at Forest Dental are passionate about the wellbeing of our customers and the quality of our care. Based in Loughton, Essex, we provide exemplary service that you can rely on. Dr Sab Rana, our Principal Dentist, has earned a great reputation with 14 years of experience at our practice. She has satisfied the dental needs of countless patients, with clients citing her friendliness and empathy in their testimonials.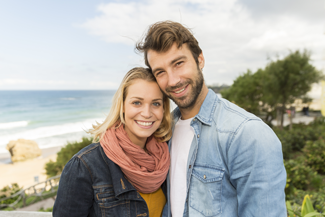 Our customers aren't the only ones impressed with our quality of service. The Care Quality Commission found that Forest Dental was safe, effective, and caring amongst other praises, ensuring you that our continued commitment to your dental health is genuine.
We offer a large variety of treatments to suit your needs, including general treatments such as tooth extractions and root-canal therapies, and cosmetic treatments such as teeth whitening and removable bridges to help improve your smile. Dr Sab Rana is experienced in each of our services, ensuring that you will receive the best treatment possible.
We use the latest dental technology to ensure your satisfaction. These modern technologies include our Healozone machine, digital x-rays and intraoral cameras, allowing us to provide long-term dental care. Our staff employ a strict policy designed to prevent cross-infection, keeping the workspace sterilised and safe for everyone in our practice.
We understand that visiting the dentist can be nerve-wracking, but we are committed to giving you and your family the most comfortable experience possible. Dr Sab Rana has been described as 'empathetic', 'caring' and 'brilliant' at handling nervousness. Whether you've put off visiting a dentist for a while, or you want to change your practice, our experienced dentist will be sure to put your mind at ease, without the necessity of sedation. Our Healozone machine is used to treat tooth decay without the need for drilling and is the only machine of its kind in the local area.
New patients at Forest Dental in Loughton can receive an exam, which requires you to fill in a form to tell us about your pre-existing conditions. Dr Sab Rana will listen to your concerns and answer any questions you may have about your treatments. We will provide a thorough examination of your mouth, including the use of x-rays and our diagnodent machine, allowing us to detect tooth decay at the earliest possible time. After our in-depth examination, your results will be discussed, and we'll inform you of the available treatment options, as well as the projected costs and timescales.
Most of all, Forest Dental in Loughton is committed to give you the best treatment possible, and to provide long-term medical care for our clients. We look forward to meeting you and giving you the treatment you deserve.