If you are a fan of makeover programmes on television, you have probably often wanted to experience that feeling of when you uncover your eyes and your tired old home has been transformed into a wonderful new version of itself that you know everyone is going to be envious of, and you can live in so comfortably for years to come.
Imagine if your home was your mouth instead. The walls have been getting shabbier for years, stains here and there and even some bits gouged out, showing the plaster and brickwork underneath. The furniture's all wonky and worn round the edges, and there are cracks in the ceiling. Of course, it could be even worse with entire rooms missing, or just bits of rooms left, subsidence perhaps?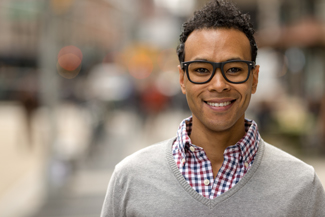 If your mouth was your house, would you be calling in DIY SOS? If you would, then why not come down to Forest Dental and ask about a smile makeover in Loughton?
We offer two levels of smile makeover, and the best way to find out which is best for you is to come in for a consultation.
Mini smile makeover
This is great if your front teeth need smartening up. We use composite bonding, a treatment whereby we cover your teeth with composite material, like that used for teeth whitening, and then shape it. Composite bonding is great for improving the colour of your front teeth as well as for covering over little imperfections such as minor rotations, chips, cracks, and gaps between teeth. Composite materials are much stronger and longer lasting than they used to be. Having a mini makeover is completely painless and quick and can make a huge difference to how you look.
Full smile makeover
In a detailed consultation, x-rays and digital photographs are used to look at your teeth and find the best ways to fix what you are unhappy with. Depending on what your issues are, we can put together a package of veneers, composite bonding, and discreet orthodontics to get our teeth into shape. You'll get a written treatment place before we begin work so that you know what is going to happen, when and how much it will cost.