Choosing a family dentist in Loughton can take a little time if you want to be perfectly sure that you have found the right one for you and you children. There are many factors to consider as each of you may require different things from your dentist. Discover how Forest Dental can make it easier to select a family dentist in Loughton that can meet all your needs.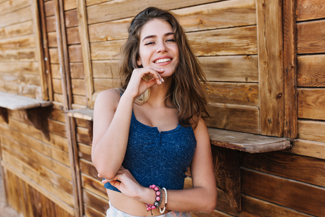 A dentist for nervous patients
Children can be reluctant to attend dental appointments, which of course is not helpful when you want to ensure their teeth and gums are in tip-top condition. Adults too can also suffer from fear of the dentist and we at Forest Dental completely understand that a specialist approach may be needed to combat these fears. Our dental professionals are renowned for their gentle approach to dentistry and reassure patients, of any age, at each stage of the examination and should treatment be required. Many patients are afraid of the dental drill, and we at Forest Dental are delighted to be able to provide our patients with a drill-free alternative when treating tooth decay. Our clinic is the only dentist in Loughton to use the Healozone machine which kills bacteria without the use of a drill. Our patients' comfort and health are always our priority and by using gentle dentistry and listening to our patients' concerns, we can provide a comfortable environment for you and your entire family.
Prioritising preventive dentistry
The dental professionals at Forest Dental want to prevent any problems before they even begin. We have a strong ethos of preventive treatment and know that this approach is essential in protecting your family's teeth and gums. Attending regular appointments and receiving the appropriate preventive treatments can help to avoid pain, discomfort and further treatments in the future. For further information about our preventive approach, get in touch today.
Cosmetic dentistry
Wouldn't it be so much easier if you could receive cosmetic dentistry procedures at the same clinic that you and your family attend for general check-ups and treatments? Forest Dental provides a range of cosmetic dentistry treatments such as teeth-whitening, C-Fast Braces, and mini or full smile makeovers. Adults can enjoy the convenience of maximising their dental aesthetics and their dental health while also ensuring their children access outstanding dentistry at the same family-friendly dental practice.
Cost-effective treatments
Private dentistry can be expensive, but Forest Dental give our patients excellent value for money via our membership plans. We have plans for a minimal amount per month plus a small joining fee and plans can be used for children and adults, giving patients access to numerous benefits including priority out of hours and emergency appointments, worldwide accident and emergency dental cover, and even discounts on procedures and treatments that may not be covered by your existing plan. Choosing a dentist that outlines clear payment plans that give you access to excellent services is prudent when selecting a practice for your entire family.