Having your missing teeth in Loughton replaced can seem like a big step. There are a number of different restoration methods you can consider when you visit Forest Dental. It can be tempting to delay but, generally speaking, the sooner you have your teeth replaced, the better it is for the health of your mouth. Swift action can, in some cases, give you more options and a better chance of successful replacement.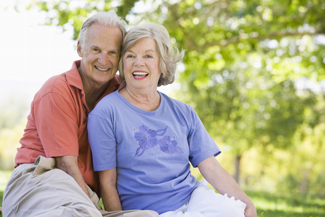 If you have missing teeth, you are probably already feeling the repercussions in your life. These are just some of the ways that gaps in your smile can have a detrimental effect on your experience of life:
Aesthetics – your smile is a key component of the way you look. A complete smile is balanced and aesthetically pleasing. Gaps can affect this symmetry and change the overall impression that you make;
Confidence – once the appearance of your smile is compromised, this can have an effect on your self-esteem. Gaps can occur for a myriad of different reasons but you may still feel like yours make a negative statement about your age, health or oral hygiene, which can lead to smiling less.
Reduced functionality – chewing might seem like a simple action but your mouth and the position and shape of your teeth are specifically designed to perform various functions that are supported by the whole structure. When you have missing teeth, it can affect your ability to eat the foods you want while also having a knock-on effect on the remaining teeth. They may be subject to uneven wear and deteriorate more quickly than they would as part of a complete smile;
Health of your mouth – missing teeth can have an effect on your other teeth, your gums and your jawbone. The latter can begin to deteriorate once you have missing teeth because it is no longer being used in the areas where you have gaps. If you have multiple missing teeth, this can end up affecting the appearance of your face.
Fortunately, the friendly team at Forest Dental are standing by to talk you through your options for tooth replacement. We help you make informed choices about your restoration and face the future with a complete smile.