When you move to a new town with your family, you have so much to sort out and new beginnings to put in place. Unless you have a dental crisis, it could be easy to put finding a good dentist on the back burner. You get on with getting the kids settled in their new schools, getting used to the new gyms and shortcuts to the supermarkets. Before you know it, the entire family has missed a whole year's worth of check-ups and you've still not started on making a short list of good dental practices in the area.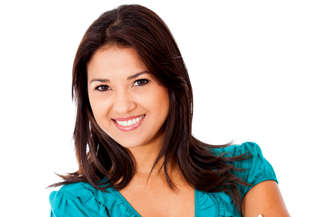 Or you could just take the easy route and sign everyone up at Forest Dental in Loughton. At Forest Dental, we pride ourselves on our gentle approach to family dentistry. We can take care of your whole family's dental needs.
Children
Children's teeth can have a precarious time of it. The enamel on their teeth is not as hard as it will be later in life, plus the kids are still learning to master the skills and daily discipline required to look after their teeth. Couple those 2 things with a passion for sugary snacks and drinks, which most kids have, and it's no surprise that so many kids need fillings.
However, there are things you can do to make it easier. Start bringing your kids along to the dentist when they are about 6 months old, and for check-ups as soon as they start having teeth. That way, they will be used to the dentist from an early age.
We can also help harden up enamel and protect it from decay with a couple of good preventive treatments.
Adults
Many adults now want to get their teeth straightened and at Forest Dental we offer discreet braces to make the experience less embarrassing.
People also often want to improve the look of their smile with cosmetic treatments such as whitening and veneers.
In later life, dental needs are more about preserving and replacing teeth. We provide bridges and flexible dentures.
We feel confident we can provide for all your dental needs, so please come in for a chat and meet our friendly team.