Dental fear is a very real situation for many of us and is a strong contributor to poor dental health across the UK. Unfortunately, the cycle of fear only perpetuates as the longer someone avoids going to their dentist in Loughton, the harder it is for them to approach one of us out of embarrassment and fear of judgement.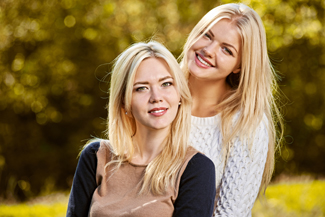 We understand this and do everything we can to provide you with a safe, welcoming, understanding and empathetic environment for you to discuss the future of your smile, rather than the past. We look at the here and now, and seek proactive solutions that benefit you and work with your degree of commitment to provide you with the best possible solutions.
Nervous patients are not uncommon for us, so get in touch and let us know who you are, so that we can accommodate you. We have many different ways in which to help nervous patients to work through their fears and get the treatments that they need, whether it be through resources designed to help you understand your fear or through sedative options so that the experience of a treatment is a rather pleasant one, or one simply forgotten.
Why do some people fear the dental chair?
A lot of it can stem from past experiences, either with a painful experience, an unsympathetic professional during childhood who scared you or simply by hearing other people's horror stories and taking on those emotions. There is also the fear of the equipment used, the cost of a treatment, the fear of judgement that we discussed before and a whole host of other, very unique and individual concerns that everyone has.
Because we appreciate that your concerns are unique to you alone, you need to be able to overcome these in your own time and in your own way. We provide resources, support and guidance to help you and give you time to come to your own realisation that your oral health care is important. When you are ready to make the important step to having treatment done, then there are options available to make this experience as positive as possible.
How can we help?
Your dentist in Loughton provides an environment that is supportive and welcoming. The waiting room is neutral and inviting, devoid of intimidating, guilt-ridden images of the effects of poor oral health and the lasting issues that it can cause. All of our team are understanding, professional and with a calm nature which we hope eases you into feeling more relaxed about meeting a dentist in Loughton, talking through your personal situation and having a check-up to see what steps we need to take so that your smile is strong and healthy.
By beginning the consultation simply by sitting down and talking with you, you have an opportunity to tell us about your situation, your past and what brings you here. We want to be able to understand you as well as we can, so that our approach to your treatment is best suited to you.