During these uncertain times the dental hygiene regime has become even more paramount in our daily lives and we at Forest Dental Loughton have taken our patient and staff safety to heart. Even before Covid-19 we were consistently being awarded the highest rating from the Care Quality Commission. Therefore when Covid arose, stepping up to the challenge was easy, as we are highly committed to rigorous cleaning measures which include masks, wipes, disinfecting sprays, gloves, soaps and hand gels. All of these measures are in constant use and upon arrival we also ensure that our patients sanitise their hands.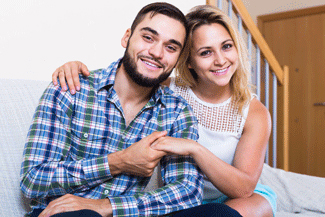 Why is it recommended to take my 12 month old to the dentist when their teeth are only just coming through?
We at Forest Dental Loughton believe that the best way to provide the utmost care is to avoid as many treatments or procedures later in life as possible. Even though it reduces our workload, if we can prevent your child from needing dental work later in life then we will. Our commitment is to providing the best possible care immediately and therefore having regular appointments from as early as 12 months is extremely beneficial.
What can our team do for you and your child?
To begin with, we want all our patients, whether young or old, to have a positive experience at Forest Dental Loughton both in the surgery and with the dental team. Previous studies have shown that the very first dental appointment taken by a child creates an important impression for future appointments, we therefore want it to be a positive experience for all involved. So rest assured your child's safety and comfort are our top priority.
Once your child has settled into their appointment and feels comfortable we can offer a variety of treatments. First of all we can paint fluoride onto the surface of their developing teeth. Fluoride is completely safe and mineralises the teeth which ensures a natural protection is in place early on and hinders the development of decay.
Another method to protect the teeth is to use tooth-coloured fissure sealants. This sounds complicated, but is actually just a treatment that provides a thin protective layer over the biting surfaces of your children's teeth which helps prevent decay on teeth such as the molars.
Last of all, seeing a child's teeth develop from a young age enables our dental team to spot potential future dental issues such as underbites, crossbites or overbites. By spotting the possible signs of a future dental problem our dentists at Forest Dental can intervene early on and correct the issue quickly.
What are the long-term benefits of your child having regular check-ups?
Well the simple answer is, healthy teeth and gums for life. By having regular appointments as a child it can reduce the risk of tooth decay and potentially prevent fillings later in life. On top of all this it will eliminate as much as possible the fears and phobias of going to the dentist.
Please note that all dental work carried out carries a potential risk and therefore we recommend discussing any treatments or procedures mentioned in this article with your dentist.