Cosmetic dentistry is any dental treatment that works to improve the appearance of the teeth. Cosmetic dentistry is still concerned about the health of your teeth, but it is about producing the best-looking smile, and producing a smile that best reflects you. If you are after a dentist in Loughton who can give you cosmetic treatments, then Forest Dental is the place that you are looking for. At Forest Dental, we make sure to put our patients first, and give them crucial advice on how to achieve the most stunning and natural looking smile, and also make sure to utilise the best treatments possible.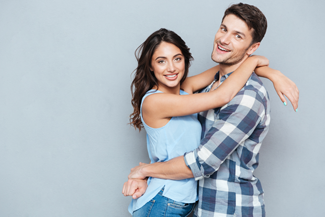 Teeth whitening
While the enamel is extremely dense, as it is intended to be, it is also porous, which means that it can absorb bleaching agent. This means that teeth can be whitened very effectively and easily, and can often be done at home. Many dental practices will also use a tray method, which makes sure that the teeth are maintaining direct contact with the whitening gel, and that it is evenly distributed. If you are looking for a dentist in Loughton who can advise you on how to best whiten your teeth, then Forest Dental will be able to help.
White Fillings
White fillings are a common way to treat cavities, that also keep them looking aesthetically pleasing. Many people can worry about regular fillings, which can appear unsightly, as the grey or black fillings are often visible in the mouth. White fillings are a fantastic way to provide the appearance of unblemished teeth, which some people may be keen to do.
Braces
One key part of cosmetic dentistry is having straight teeth, which can be rectified with braces. This can be achieved with fixed braces, which use a metal wire to straighten the teeth. Many teenagers receive this treatment as it is easily the fastest and most effective way to straighten teeth.
However, many adults are not always keen on fixed braces, and will often consider other treatments. This is because fixed braces cannot be removed, and often are associated with teenagers, which for professional adults can be an undesirable quality. Invisible braces are the solution to this and can come in many forms. One of the main, and most common, forms of invisible braces is Invisalign. Invisalign is formed of a series of plastic braces that fit exactly over the teeth. As they are transparent, it is extremely difficult to see the brace, therefore making them extremely discreet.
Veneers
If you are looking for a brand new smile, and are seeking a dentist in Loughton who can advise you on the best course of action, then we are happy to discuss veneers as an option for you. Veneers are prosthetic teeth made from porcelain, that are fitted over your existing teeth. Your existing teeth are quite often drilled away slightly, to provide space and also to provide a rougher surface for the adhesive to stick to. Speak to us here, at Forest Dental, if you are interested in veneers, or any of the other treatments that we offer, in order to improve your smile.