If you are looking for great dental care in Loughton then look no further. Here, at Forest Dental in Loughton, we provide our patients with professional dental treatment in our caring family practice, using the latest technology and dentistry techniques in order to provide quality dental services for all the family. We are a small practice and care about each and every one of our patients. We pride ourselves on offering a safe and gentle dental service for the whole family.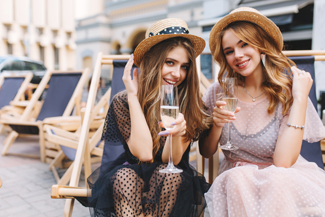 Here, at Forest Dental in Loughton, we are committed to the safety of our patients and adhere to a strict cross infection policy in order to protect both them and our staff. We always aim to use disposable equipment where possible and employ rigorous sterilisation procedures in order to provide the safest environment that we can for our patients.
We care deeply about our patients and always hope that they will choose to stay with us for their long-term dental care. We focus on providing lifetime treatment for their dental needs and are always here to support them with any advice needed. Our staff, here at Forest Dental in Loughton, are very experienced in all areas of dental treatment. Whatever your dental needs, be it preventive, restorative or cosmetic dentistry, you can be confident that we can help you achieve your goals.
What technology do you use?
We use a range of modern technology here at Forest Dental in Loughton, to support patients with all of their dentistry needs. We can treat tooth decay without the need of a drill, using our wonderful Healozone machine and can detect early tooth decay with our DIAGNOdent machine, meaning that we are able to intervene early to give you the best possible care for your teeth.
We also use digital X-rays, fibre-optic lighting and intraoral cameras in our practice, making Forest Dental in Loughton a truly modern environment in which to treat all the dental needs of both you and your family.
What are the benefits of being your patient?
We always promise to welcome our patients into a professional and caring environment. We inevitably treat our patients with the utmost respect and take any concerns seriously, responding to them in a helpful and informative way. You can be confident that any treatment you are advised to have will be fully explained and that we will make you fully aware of all the options that are available to you and their associated costs.
We are committed to doing the very best we can to keep appointments running to schedule so that you don't have to wait around for your treatment. Our dentists have a reputation for consistently performing their best standard of dental work for our patients and always use the best quality materials available to them. We will always keep you up to date and informed of the latest dental techniques and how these could help you and your family.
In addition, all dental work carried out here, at Forest Dental in Loughton, is guaranteed for a minimum of twelve months, meaning you and your family can rest assured that we are doing our very best to provide you with a caring and quality service and will be here for you in the long term.