The location
When first deciding upon which dental practice to visit, whether for yourself, your family or all involved, the location can play a huge part in it. After all, the last thing any of us wants to do is travel hours away in order to have our oral health check carried out. The location of the practice along with parking facilities therefore becomes one of the leading reasons to choose a dental practice.

But although this is of course all very important, what other aspects should you be considering?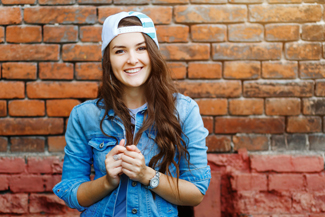 The quality
Particularly with all the extra health and safety measures that have been implemented over the past couple of years, it is important to know that your dental practice has you covered. At Forest Dental we have consistently been awarded with the highest rating from the Care Quality Commission ensuring that it is not just our word for you to go on, but official standards which are being continuously proven. Whenever attending an appointment whether medical or cosmetic with our dentist in Loughton it is important to know that the quality of care in terms of knowledge, friendliness and of course hygiene are met, which is why we put a lot of emphasis on all aspects of our care.

Focussing on the longer term dental care
Whilst for some patients a quick fix solution may be the preferred choice of treatment, when it comes to our patients we are always focussed on the long-term plan. Although you may dislike your dental visits and wish to attend the minimum number of appointments possible, our dentist in Loughton wants to see you on a yearly basis at least, so as to help maintain or improve your healthy smile as often as possible. Once or twice a year to keep your smile in check is what we hope to achieve at the very least with every patient we have. With this in mind we therefore constantly look for ways to encourage our patients to come for regular check-ups alongside other essential checks, such as mouth cancer screenings or hygiene appointments.

Our focus is your dental care, encompassing the past, the present and into the future. We are in for the long term and hope as a team we can achieve your desired smile.

A friendly approach

Nervousness within patients is more common than some may think, and whilst there are patients who can push this anxiety aside, for others it can be crippling and affect their oral care. For those who are nervous around the dental practice it is important to inform the dental team from the receptionist through to the dentist in Loughton so that they can assist in whatever way possible. It may be through certain music playing whilst you are in the chair or an appointment at a specific time. No matter what the request, help us to work with you so as to provide you with the dental care you need. All our patients are important to us and working together for the benefit of your oral health is our aim both in the short and long term.