Are you apprehensive about going to the dentist?
Do you avoid committing to your regular six monthly check-ups, because you are afraid of what they may find? At Forest Dental Loughton we have learned over our decades of practising that many patients suffer from the same phobias. Just as your medical doctor develops an understanding which defines his 'bedside' manner, so it is for dentists and their 'chairside' manner. We practise what we call gentle family dentistry, where we put our patients first and because we have two ears and one mouth, we listen more than we talk. This allows us to develop a relationship with our patients and having welcomed many patients since 2004 we can see that our patients are happy with our particular calm approach.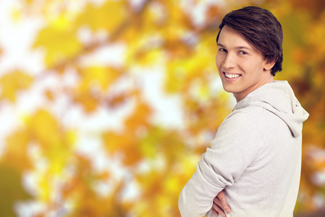 Keeping your teeth and gums healthy
We at Forest Dental Loughton believe that preventive dentistry is the key to keeping your teeth and gums healthy for the duration of your life. If we do find a problem we aim to fix it correctly ensuring that it does not reoccur, so that you do not end up in a never-ending cycle of requiring ongoing dental treatment. It seems strange that we will take our car for its regular service, but when it comes to maintenance of our teeth and gums, in many cases we are less motivated. Regular brushing and flossing, together with six monthly check-ups and regular hygienist cleaning, are all part of our preventive dentistry programme.
Give your children a wonderful gift
What better gift can you give to your children than health and part of that gift must be dental health. We encourage our patients to bring their children in from the age of six months old. You can start to bring them in when you attend your appointments, our well-trained staff will look after them while you receive your treatment. It is important that from an early age they experience the environment of the dental surgery with its smells, sights and sounds. They will get used to people in white coats wearing masks and the telephones ringing and people moving around as they go about their daily routines. As they grow up and start to have their own examinations they will be stress free and not feel apprehensive about their dental visits. By starting early we are also able to educate them on the correct way to brush and floss their teeth, and we can guide them on the most suitable equipment for their cleaning. Any problems that may be manifesting as they are growing will be identified by us and treated early to avoid any problems in later life. All of this will help them to enjoy a lifetime of healthy teeth and gums. We are now seeing the second generation of families who started to visit us almost two decades ago.
You are part of our family
Forest Dental Loughton prides itself on caring for patients by treating them with respect and in the same way that we would like to be treated. Our service is geared around making your experience the very best that it can be. We attend regular training and seminars as equipment and techniques improve, so that we can provide you with the best treatment available at any particular time.