When we were young children, our parents always told us to make sure we brushed our teeth before going to bed, as they wanted us to grow up with strong, healthy dentition as well as a good set of standards regarding our oral health and hygiene.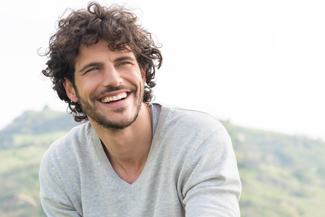 Some of us may carry on using the good practices we were taught by our parents throughout our lives to keep our teeth healthy, we may also go on to pass these practices to our own children when we become parents, teaching them to brush their teeth just like we were taught.
One of the other important things we are taught about from an early age with respect to our oral health and hygiene is the importance of visiting the dentist for regular check-ups and to receive any treatments we may need in order to aid us in our daily fight for good oral health.
Here at Forest Dental Loughton, we understand that many families want to be able to visit the same dental practice and this may be the best way to encourage the children in any family unit to fully engage with a dentist and their oral hygiene.
No need to be nervous
Everybody suffers from nerves from time to time, this is something that most of us can accept as a statement of truth. However, at Forest Dental Loughton we are very aware that the idea of visiting the dentist can often invoke a sense of anxiety and trepidation in adults, this can also be a particular problem with young children. Our staff understand this and will go to great lengths to put any nervous person's mind at ease and make them feel comfortable about seeing the dentist. This may help any children you introduce to the practice feel happier about engaging with the dentist as they will be greeted by a friendly face.
Another good way to encourage a child to engage with the dental practice is to bring them along to see a parent receiving a check-up. As if they can see mum or dad is happy to allow a dentist to examine their teeth, gums, and mouth it may help put them at ease and make them feel comfortable allowing the dentist to do the same to them. Children will often follow examples laid out by their parents that they believe are good for them and are in their best interest.
The provision of dental treatment
No parent wants their child to require complex dental treatment, but if they should need it then it is always good to know that they are registered with the local dentist. At Forest Dental Loughton we encourage parents to register their children with us from a young age, in that way we are ready to help them with their oral health needs as they grow from children to teenagers and finally into adulthood, ensuring they have the ability to enjoy a high standard of oral health at all stages of their lives.
To this end we are a family-friendly, gentle dentist in Loughton, with a team dedicated to offering the very best dental health.