A smile makeover is an excellent way of addressing multiple aesthetic issues which may be affecting the appearance of your teeth. Not only does a smile makeover help create a beautiful smile, but it also helps promote better dental health, so that you can enjoy a happy and exuberant smile for life. Here at our practice our dentist in Loughton will carry out a comprehensive examination of your teeth and gums to look for any underlying dental issues which may be affecting your dental wellbeing. If your teeth are clean and your gums are healthy then you are ready to undergo a smile makeover. If your dentist in Loughton detects any underlying dental issues, then we at Forest Dental can offer you a full range of dental treatments and procedures to help address these problems prior to beginning your smile makeover with us. This may include treating any signs of cavities or tooth decay, carrying out any fillings where necessary, treating any signs of gum disease and performing a professional clean of your teeth and gums to remove any plaque and tartar which may have built up in your mouth.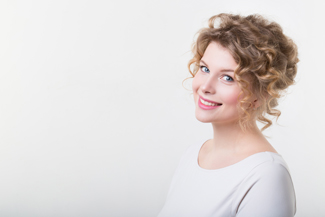 Once our dentist in Loughton is happy that your teeth and gums are clean and healthy then you will undergo a smile assessment. This will include a three-dimensional scan and X-rays where necessary to create a digital image of your mouth. We can use the latest in digital dental technology to manipulate this image and show you how different treatments and procedures can help improve the appearance of your smile. Our dentist will then put together an individually tailored smile makeover for you.
Here at our practice we offer mini smile makeovers and full smile makeovers, depending on your dental requirements and your personal preferences. A mini smile makeover is suitable for those who require minor correction of the teeth to create a beautiful smile. Mini makeovers are carried out using composite bonding by our dentist. Composite bonding helps mask minor imperfections of the teeth. It is a simple non-invasive procedure and helps create beautiful results.
For those with more complicated aesthetic conditions of the teeth such as significant misalignment issues, chips and cracks on the teeth, irreversible staining or missing teeth, we recommend a full smile makeover. A full smile makeover is made up of a range of treatments and procedures to help achieve the smile of your dreams.
Teeth straightening
A full smile makeover may consist of addressing the alignment issues of your teeth to begin with. We have a range of orthodontic treatment options to do this. If you have complex orthodontic needs then you may have to undergo fixed orthodontic treatment or if you have minor misalignment issues then you may be suitable for removable clear braces to help straighten your teeth. Once you have straightened your teeth, you may consider transforming the surface of your teeth using dental veneers. These are thin shells which are securely attached to the front of your teeth to mask all imperfections completely and create a brand-new smile for you. Speak to us today to find out more about dental veneers and the different treatments and procedures that are available to help you achieve a healthy and happy smile with our dentist.