Preventive dental care is perhaps the most important aspect of ensuring that your smile remains strong, healthy and beautiful for years to come. As your dentist in Loughton we offer a vast range of preventive dental treatments that are available here at the practice.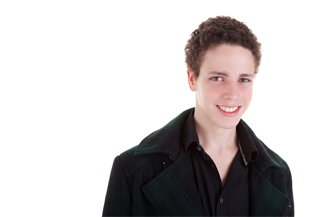 By speaking with your dentist in Loughton, you will be able to determine which treatments are the best applicable to your personal situation, so that you can make the most out of each consultation that you have here with us.
Some of our patients find that the biannual check-up that they receive gives them the confidence that they need when it comes to their routine oral health care at home and how they present themselves in daily situations.
We understand the importance of a healthy and beautiful smile and are determined to offer you the chance to make sure that your smile is the best it can be. So if you are suffering from a lack of confidence with your smile, perhaps because you have bad breath, sensitive teeth or unhealthy gums, then come in to see your local and friendly dentist in Loughton for a range of solutions that can meet your personal needs.
What are some of the preventive treatments offered to adults?
We focus on education and hygiene in our preventive care for adults, knowing that a clean smile is the foundation of a healthy one. A lot of issues that a patient can present with may also centre around problems with oral hygiene, so making sure that you are educated on how to keep your own smile fresh and clean and then giving you the tools to do this will set you on the right path to a happier, healthier smile.
A scale and polish can be performed during your check-up or in more depth in a specific cleaning appointment with your hygienist. We recommend that you do this at least twice a year and if you have issues with plaque or tartar build-up, it may be more beneficial for this to happen more often.
This is one of the most effective ways to combat bad breath and prevent gum disease or tooth decay. Preventive measures such as a good oral hygiene routine are the first step in preventing issues with your mouth, teeth and gums and will let you enjoy a beautiful smile for life.
Preventive treatments for children
Children need a different approach to preventive care, because they do not have the same concerns and worries as adults. We need to make sure that their teeth are cared for correctly, which can be a little tricky, because some teeth are hard to clean, especially when patients are young.
This is why preventive treatments, such as fissure sealant, have been developed. This covers and seals the deep grooves in the back teeth which generally harbour the most bacteria and are the most at risk of developing cavities.
A sealant can be applied safely and fills in these grooves so that these teeth are protected from harm. It will wear away after some time, but you can easily replace the sealant again for maximum protection.