Have you recently moved to Loughton and are looking for a suitable, top-quality dental service for you and your family?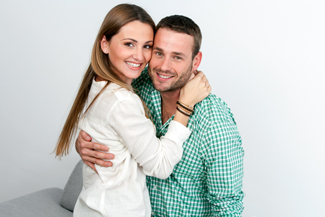 In the past, it was commonplace to simply choose the most convenient dental surgery based on location; you went to the surgery that was nearest to you for your biannual check-ups. Now that there are more services offered by dental practices, you may want to look beyond the convenience of location and choose the surgery that actually caters to your dental needs.
Indeed, as it is now commonplace for dental surgeries to offer cosmetic, restorative, orthodontic and general dentistry under one roof, there is a great deal more to consider!
At Forest Dental, we offer all of our patients a myriad of dental services, ranging from the simple biannual check-up to more advanced cosmetic treatments. Our dentist in Loughton can help with preventive dentistry, smile makeovers and missing teeth, all while also catering to younger patients! Perfect!
But what are some of the other reasons why you should choose our dentist in Loughton? Read on to find out!
Nervous patients
Our team offers our nervous patients a compassionate, non-judgemental service when they choose us as their team, so if you are a bit worried about attending a dental check-up, come to us!
Our dentist in Loughton is proud to offer painless dentistry to all of our patients, due to our investment in painless dental tools and teaching our staff the most recent dental techniques to ensure that you are comfortable at all times. Brilliant!
Evening appointments
In the modern world, longer working hours are becoming more commonplace and so, at Forest Dental, we are able to offer our patients evening appointments upon request.
Your teeth don't work on a 9-5 basis, so why should your dental team? Ask our staff for more details about evening appointments.
Financing and plans
As part of our commitment to providing high-quality cosmetic treatments to all of our patients, we are proud to be able to offer suitable patients financing options. Helping you break down the cost of that final total into monthly payments, you won't have to worry about any upfront payments or cutting back on luxuries to afford top-quality dental work, all you will have to worry about is where to show off your gorgeous new smile.
We also offer dental plans, which can help to cover the cost of general dental treatments and bring them within easy reach for our patients.
Healozone
If you have decay in your mouth and need a filling, our team can offer you this without a drill!
Using our Healozone machine, we are able to fill, clean and disinfect teeth without the use of any needles, meaning that you won't have to listen to a noisy dental drill to have your teeth restored!
Early detection
While our team is trained to spot decay in your mouth, sometimes due to issues with tooth positioning, areas can be overlooked.
Ar Forest Dental, our Diagnodent machine can detect early signs of decay, leading to simpler treatment options.