When you are a parent, choosing a new dental surgery isn't just about you.
You want to make sure the practice you pick can offer your children the best service and treatments too, to help them prepare for a life of good oral health.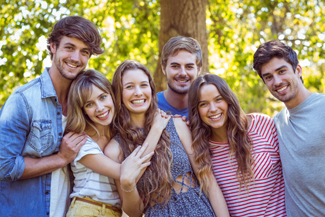 While many parents assume that child dentistry is similar to adult dentistry, there are many differences to be aware of when picking a new dentist in Loughton. The enamel on a child's teeth is generally weaker than that of an adult, meaning you will need to find a dental practitioner that is able to offer targeted services to keep your children's teeth healthy.
At Forest Dental, our team can offer both you and your children targeted, preventive dentistry and more. Our dentist in Loughton is trained to offer children a range of treatments, to keep their teeth in top condition, while also making trips to the surgery fun and gentle, to prevent fears or phobias occurring later in life.
What other services can our dentist in Loughton offer you and your family? Read on to find out!
Fluoride sealants
As mentioned earlier, a child's enamel is softer than that of an adult and is, therefore, more prone to issues like decay.
If our team notices the early signs of cavity formation on your child's teeth, they will apply a fluoride sealant to the surface of the tooth. This barrier will restore strength to the weakened area and protect the tooth from further cavities, keeping those all important baby teeth intact for as long as possible.
Check-up from 12 months
Like many things in life, if you are exposed to treatments or professionals at an early age, you are less likely to be afraid of them as an adult.
Even if your child doesn't have a full set of teeth in their mouth by 12 months of age, our team can offer them their first dental check-up. This will allow them to familiarise themselves with an oral examination, as well as the sounds and smells of the dental surgery.
Pregnancy dentistry
Of course, we can offer services to your partner and any family members to be too!
If you and your partner are expecting a baby, we can offer them specialised dental care to help them through their pregnancy with ease – everything from preventive dental check-ups to acid eliminating mouthwashes, we will make sure their oral health remains in top condition in preparation for the new arrival!
Nervous patients
Are you or your child fearful of the dentist?
Our dental team is trained to help even the most nervous patients feel at ease in our surgery. From using drill-free filling options to topical numbing gels pre-injection, our team will aim to make every trip your family takes to our surgery a pleasant and stress-free experience.
Long-term dental care
Last but not least, our dental team at Forest Dental is dedicated to giving you and your family the best long-term dental care possible as part of our guarantee to you.