Most people visit their dentist sporadically, missing scheduled check-ups and suffering with tooth pain for months on end before seeking advice. Some people are just unaware of treatments that are now available, continuing to suffer with crooked front teeth or gaps in their smile. The range of treatments available at our practice is vast and can resolve nearly all of your dental dilemmas.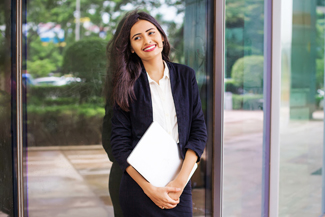 At Forest Dental in Loughton we are passionate about smiles. Everybody should be proud to show off their smile, and if you are not satisfied with yours then it is time to book a consultation appointment with one of our practitioners, to see what we can do to help you transform your smile into one that you love. They will be able to assess the condition of your teeth and inform you of which treatments are likely to be most beneficial to you.
Are crooked front teeth damaging your self-esteem?
At Forest Dental in Loughton we understand how upsetting it can be to feel self-conscious about smiling because of crooked front teeth. People often feel like their front teeth stand out and that it is all that people notice, but luckily at our practice we can straighten your front teeth for you in as little as eight weeks.
This treatment is perfect for people who have simple corrections that need to be made to their front teeth. If you are unsure as to whether you are suitable for treatment or not then booking an appointment to see one of our professionals will allow them to assess the condition of your teeth and inform you if this treatment is ideal.
The braces are attached to the outer surfaces of your teeth with clear brackets, making them discreet and not easily noticeable to others. The wire attaching them is tooth coloured, making it a lot less noticeable than the usual metallic wire that traditional braces have.
Do you have gaps in your smile where teeth have fallen out?
If several of your teeth have fallen out then it can be traumatising, and people often do not know what to do. A bridge is an appliance that is capable of restoring multiple teeth, and whilst it is metal based, its exterior is porcelain, meaning it completely blends in with your other teeth. If you need a bridge for your front teeth then it is likely to be constructed just of porcelain so it is more aesthetically pleasing. Having a bridge does not only restore the appearance of your smile, but also enables you to chew food with confidence again and be free from pain and discomfort.
If you are worried about cost or simply do not wish to replace your teeth on a permanent basis, you can opt for a removable bridge instead. This is a lot less expensive than a fixed bridge, but offers ultimate convenience as you are able to pop on your smile for special events such as weddings or business conferences. Sometimes you will be provided with a removable bridge whilst you wait for your actual bridge or similar appliance such as veneers to be made.