Every adult living in the United Kingdom understands the need to take care of their teeth and gums, as we all know that we can benefit from having high-quality oral health and hygiene standards. The main way we achieve these standards is by practising a regular oral cleaning routine in the form of brushing our teeth twice a day, once in the morning and once in the evening before we retire to bed.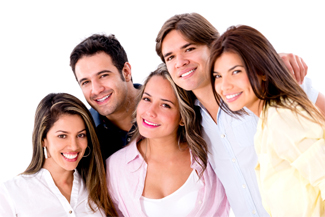 However, brushing is not the only method that is available to us when it comes to looking after our oral health and hygiene, as we should also visit a dental practice in order to undergo our dental check-ups and to receive any treatment we may require. These are good places to find expert help and advice about the things we can do to strengthen our oral hygiene standards, ensuring that our teeth, gums, and mouths are at their best at all times.
At Forest Dental Loughton we pride ourselves on the fact we are always available to help our patients achieve the best standards of oral health and hygiene that they can possibly attain. We are family-friendly dentists with a team dedicated to offering a professional service in a relaxed atmosphere, geared towards making patients feel happy to return again whenever necessary.
It is important to spend time with our dentist at Forest Dental Loughton
We want all our patients to understand the importance of the time they spend with our dentist receiving an oral check-up, as these check-ups can often help to spot the early stages of developing oral issues. This then calls for the use of techniques and/or treatments as a way to intervene, in the hope of preventing any minor issue developing to a stage where it would need more invasive procedure such as a filling, extraction, or root canal treatment.
We at Forest Dental Loughton firmly believe that a check-up can possibly be one of the most helpful times that a patient spends at our practice, as this time allows us to monitor and record your progress with your oral health and hygiene. When needed we can react to the findings of your check-up by offering advice, help, and treatment when necessary.
We also want all our patients to understand that this is the perfect opportunity to start a conversation, this is your chance to ask questions and raise any concerns you may have. We find that when a patient fully understands the need for any treatment through asking questions and having a conversation they feel more confident about the treatment they are going to receive and tend to gain better results.
Receive the treatment you expect
We know that all of our patients have their own high expectations of what they feel the quality of treatment they receive from us should be, this is something that we will always try to exceed, We want all of our patients to walk away from our practice completely happy with the care they have received, that way they will have the confidence to return in the future and possibly recommend us to friends and family.
At our practice we pride ourselves on always trying to give our patients the best possible level of care and treatment we can possibly provide, this has led us to build up a patient base that continues to return to us for all their oral health needs.