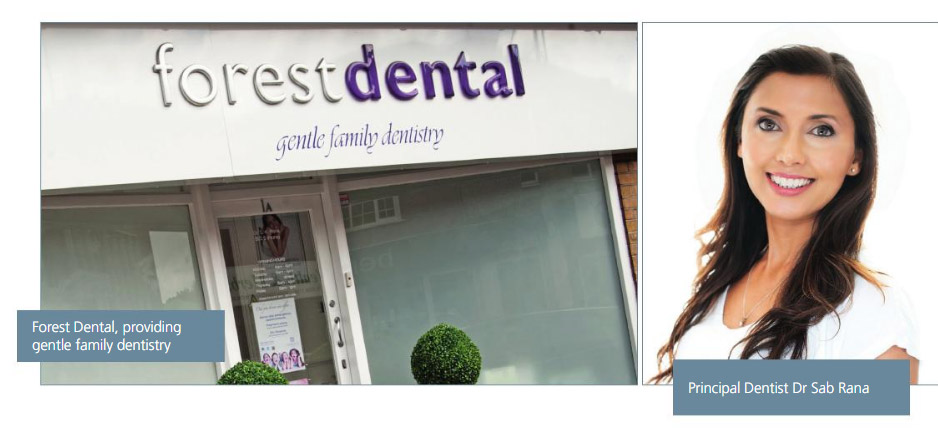 Forest Dental prides itself on providing high quality dentistry, underpinned by outstanding service. Dr Sab Rana tells The Parliamentary Review about how she has developed a dental practice with this ethos – one which considers the baseline in dental standards to be just that – "a baseline". Forest Dental has consistently received the highest Care Quality Commission ratings and patient feedback regularly cites the personal nature of the service provided. Dr Rana talks at greater length about how she has developed Forest Dental over the past 15 years.
I graduated as a dentist from Liverpool University in 1993 and became an associate in a multipartner practice in Hertfordshire. During my 11 years as an associate, I was mentored by three principals and was grateful to them for sharing their considerable experience with me. While there were many advantages to being part of a multisurgery dental practice, such as sharing experiences, knowledge, holiday cover and cost, I felt that the service provided was, at times, a little impersonal as a result of the volume of patients that were treated on a daily basis.
I acquired Forest Dental, based in Loughton, Essex, in 2004 and my vision from the outset was to develop a family practice that offered a more personalised service. Over the past 15 year, with considerable support from my husband Seb, I am proud to say that I have evolved Forest Dental into this vision. Forest Dental is a single-partner practice which offers a broad range of services using the latest techniques and technologies. In addition, our emphasis is always on the provision of long-term dental care rather than quick fixes, whether for general, preventative, restorative or cosmetic dentistry. A key factor our success has been the quality of the clinical staff that I have worked with over the years. I have been very selective in ensuring that I only recruit motivated and talented people. Forest Dental's current nurse, Victoria May, provides a vital chairside role in the overall patient experience and, coming from a Harley Street practice, understands the need for clinical excellence.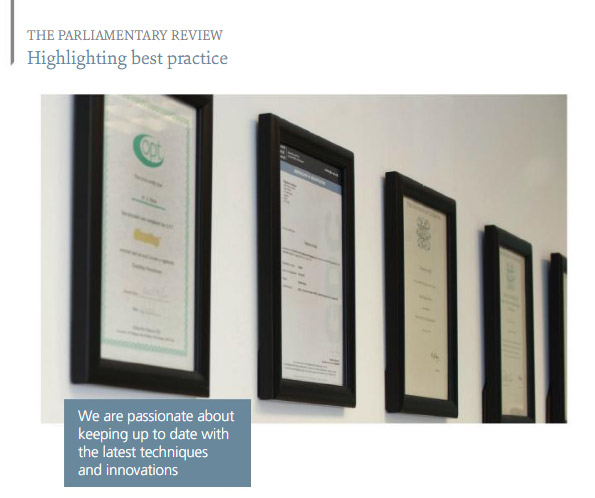 "We feel that our level of personalised service differentiates us from the competition"
24-hour service
Approximately five years ago we decided to replace our receptionist with a virtual PA company. This change was implemented to enable us to provide a 24-hour service to patients. Our virtual PA company answers calls throughout the day and night and then forwards a consolidated list to me detailing which patients have called and providing me with a brief summary of the reason for their call. I personally return each and every one of these calls, which enables me to prioritise, discerning whether a same-day emergency appointment is needed or if the issue is more routine in nature. This approach seems to be appreciated by my patients and, quite often, only advice or reassurance over the phone is required rather than an actual appointment.
Living relatively close to Forest Dental, I am able to open the practice at weekends and evenings for emergencies as and when needed. I am keen to ensure that my patients are well cared for and not left in discomfort. In an area such as Loughton, which has many dental practices in a two-mile radius, we feel that this level of service differentiates us from the competition.
Limited hours, unlimited attention
As a mother of two, my working day has to fit in around my other priorities. Although the hours I offer are limited – we are open four days a week – the attention I provide to my patients is unlimited. Through the 24-hour call monitoring, swift personal call-backs to patients and opening for emergency appointments, we have all bases covered.
We are proud to have received the highest possible scores from our periodic reviews by the CQC and continually strive to retain this level of rating. We provide a responsive and tailored service to our patients, including regular visits to the laboratories that we use for patient work to discuss with the technicians the specifics of each individual case. Forest Dental uses local laboratories as far as possible for patient work as we are committed to supporting local businesses.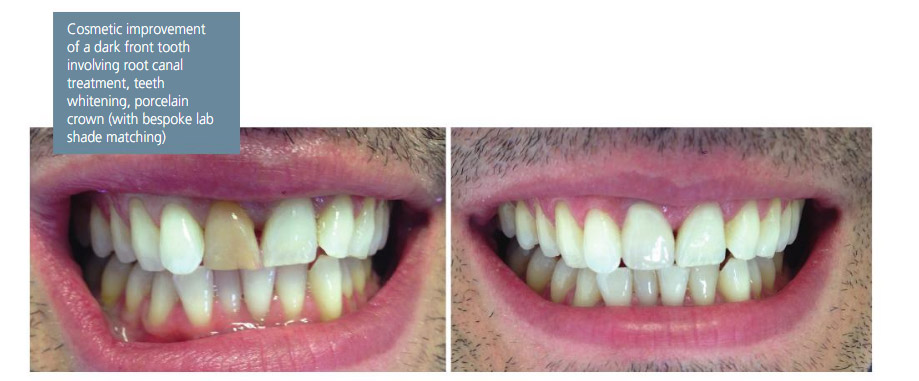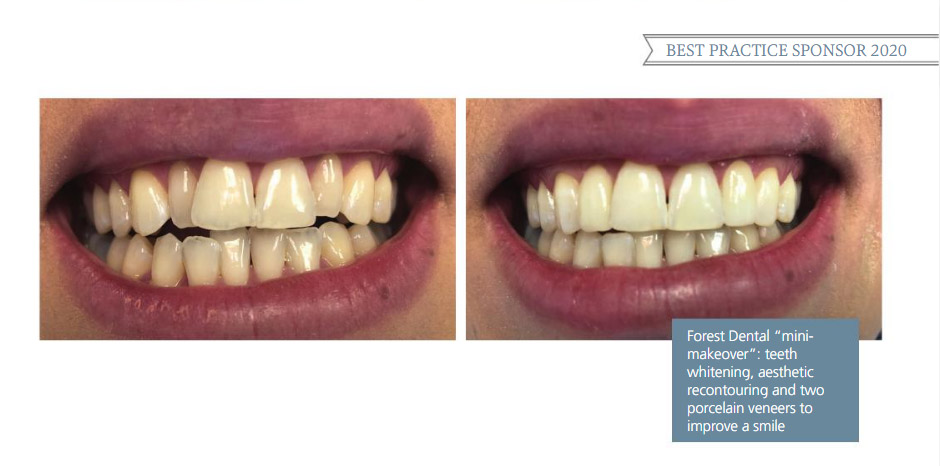 "Although the hours I offer are limited, the attention I provide to my patients is unlimited"
Preventative and holistic
We have never, and will never, use amalgam fillings containing mercury, and we are now proud to offer BPA-free white fillings. We appreciate it is important to be able to offer alternative options for our discerning patients, and to explain the benefits and disadvantages associated with each option.
We have also invested in cutting-edge technology such as the Healozone machine, which allows tooth decay to be treated without having to drill the tooth, effectively "fillings without drilling". While not suitable for every cavity, it has allowed us to expand our treatment and we are one of the only practices in Essex offering this service. In addition, our investment in a Diagnodent laser machine helps us to identify tooth decay in patients at an early stage so that we can provide preventative treatment. These technologies, as well as fibre-optic lighting in high-speed drills, intraoral cameras and advanced digital X-ray technology, enable us to offer our patients the latest technologies in their dental care.
Composite bonding
We are keen to provide minimally invasive dentistry and strive to improve a patients smile with a "mini-makeover" approach, using the latest composite bonding techniques. We have found these mini-makeovers to be very popular due to the fact that they are cost effective and do not destroy valuable tooth enamel.
A green future
I enjoy being a single partner practice, and I find it liberating to be able to make decisions on practice vision and ethos without broader consultation. I continually review our environmental impacts and continually look at ways of reducing Forest Dental's consumption of single use plastics items.
I am passionate about providing high quality dentistry underpinned by all round service excellence. This is key to earning trust, building strong patient relationships and making a visit to the dentist something to look forward to.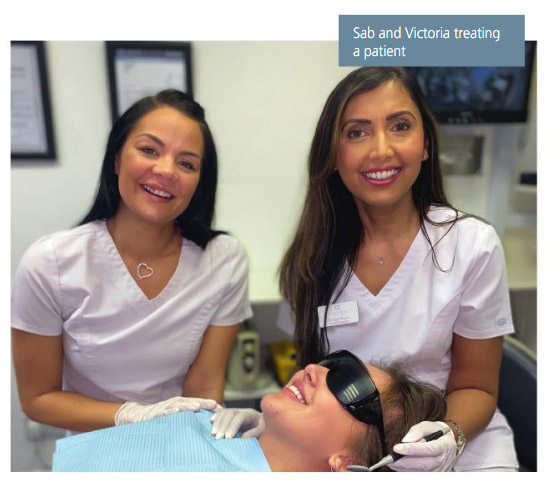 FACTS ABOUT  FOREST DE NTAL LOUGHTON
» Principal Dentist: Dr Sab Rana
» Practice acquired in November 2004
» Location: Loughton, Essex
» Services: Dentistry
» No. of employees: 2
» www.forestdental.co.uk
As seen in https://www.theparliamentaryreview.co.uk/organisations/forest-dental-loughton