Time sees a change in demand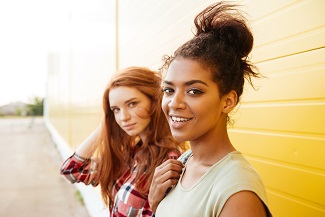 Here at Forest Dental in Loughton, we've noticed a distinct change in the perceptions around dentistry and how it is received. Being a longstanding staple in the Loughton community over time we have seen it grow and develop as all manner of trends came and went. In recent years though, we've noticed one trend which we embrace wholeheartedly. This is the increase in the amount of people seeking out and actively engaging with dentistry across all procedures. Historically, we have found that the hardest part of any procedure would be getting patients to actually go ahead with it. Today however, a record number of patients – both young and old – are flocking to our practice, seeking out treatments to maximise the aesthetics of their smiles and boost their overall oral health.
Prevention is the best course of treatment
It is our philosophy here at Forest Dental in Loughton that the best course of any dental treatment is to avoid the need for any treatment at all. This is done through an increased focus on preventive dentistry and education around good oral habits – particularly with our younger patients. However, if any dental work is required, our expert team of dental practitioners and specialists are on hand to meet and surpass any expectations. Through the use of some of the most cutting-edge dental machinery and practices, we aim to combat any dental issues which patients may present to us and provide them with the smiles they deserve.
Cleaning the cushions
One of the most popular forms of preventive dentistry we provide here at Forest Dental in Loughton is the identification of early signs of onset gum disease or periodontal disease. Our gums are arguably the most important part of our mouths as they act as a seal or cushion to our teeth and protect and preserve the integrity and strength of our teeth. Periodontal disease (or gum disease) is the most common cause of tooth loss in adults, and is generally avoidable if the patient boosts their oral health and it is identified early. Telltale signs of gingivitis, which is the precursor to periodontal disease, is often first recognised if you are spitting blood constantly when brushing. If this is noticed, we recommend a visit to one of our experienced dental hygienists, to thoroughly examine your gum health.
Polishing up on things
Gingivitis, and, in turn, periodontal disease are both caused by untreated build-ups of plaque or tartar between and around your teeth. If build-ups are recognised by our dental hygienists they may suggest you have a 'scale and polish' service. This preventive dentistry procedure removes any build-up of plaque or tartar, as well as removing any superficial stains or discolouration to your teeth. Whilst similar treatments such as cosmetic tooth whitening may be a purely aesthetic solution, a scale and polish service aims to maximise your oral health and minimise the risk of gingivitis or any other dental issue developing. A scale and polish service is one of the most effective ways of restoring your natural oral health, as well as leaving your teeth whiter and brighter than before.