Here at Forest Dental, we are proud to serve our community as a Dentist in Loughton. Through thick and thin and with the ongoing disruption, we are continuing to provide routine and emergency care for all our patients, in line with government guidelines. If you have an emergency, please call before arriving at the clinic so we can continue to protect our booked patients and staff.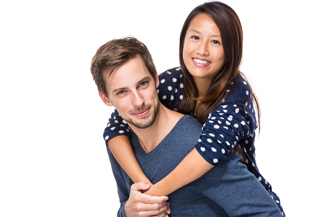 Our services go beyond the time you spend in the chair; we have always seen dentistry as part of holistic care and a key part of maintaining your health and wellbeing. We don't subscribe to the division of cosmetic and non-cosmetic dental procedures- all dental treatments have aspects of cosmetic and all cosmetic procedures have infused health considerations. Even something as practical as a routine filling has aesthetic considerations, with almost all filings now carried out using white liquid porcelain, with abrasion and polishing to blend them to your tooths natural enamel.
Our full smile makeover
Our full smile makeover is here to meet the needs and goals you have for your smile and bring out the natural beauty of your smile. Wanting to improve your self-esteem, raise your confidence and feel more comfortable in social situations is a wonderful thing to aspire to and our Dentist in Loughton can help with your self-improvement.
It can involve veneers, whitening teeth as well as orthodontics and sculpting. Our clinical team is well equipped and trained to provide the highest standard of care throughout any procedure.
A smile makeover starts with a check-up and a consultation to discuss your goals and see where we are starting from. We take an x-ray and an oral scan. Then you'll be spoken through the options and the best way to achieve your goals.
If a set of procedures are chosen, a treatment plan will be prepared to complete the work as efficiently and safely as possible. Depending on the course of action, treatment can start on the same day!
Cosmetic dentures
Cosmetic dentures at our Dentist in Loughton are a good example of the blend of functional dentistry and aesthetics. They are very different from traditional dentures and can be used as an alternative to a bridge without having to wire any teeth.
They are made of patented, flexible silicone rubber which is partially translucent and colour matched with your gum shade. They become thinner around the gums, allowing them to fade into your natural gum and make them almost indistinguishable.
They are flexible and low-cost compared to bridges, which makes them useful as a temporary solution to missing or newly extracted teeth, or if you are part way through having a dental implant fitted. They are very light compared to the type of denture you may be familiar with and bounce when dropped instead of cracking! Our supplier gives us a lifetime guarantee that we are pleased to be able to pass it on to you. The average manufacturing time is 3 weeks but delays should be expected due to the current disruption and infection control.