New patients
Supporting and encouraging patients is a service we offer to all our patients whether 6 months old or 100 plus years old. When visiting the dental practice, no matter the age, our friendly and knowledgeable dental team will be working with you to ensure you receive the best.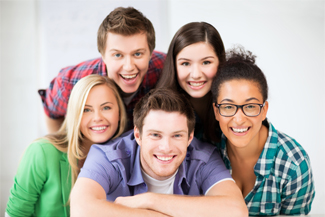 For those who have recently joined our practice and may be visiting for the first time, upon arrival a medical form will be provided. The completion of this form enables your dental team to understand the basics of your previous treatments and procedures before discussing them in more detail during your first appointment. Understanding your dental history, discussing your current concerns and finding out your overall aims will ensure that we all set off on the same page. It may be that you are unhappy with the positioning of your teeth, or need to restore a tooth, or it may be you just need a general check up appointment to ensure that everything is as it should be. No matter what the reason for your visit, by understanding your dental past, present and future we can ensure that we support your dental journey in whichever way needed to gain your desired end result.
Once the discussion ends, providing the patient feels comfortable, a thorough dental examination will take place along with any x-rays and photographs which may be deemed necessary. On top of this, the Diagnodent machine may be used which enables the Dentist in Loughton to spot early signs of tooth decay. This may sound like a long and heavy process to go through for the first appointment but it is of high importance that we begin working from the same place and understand our starting point.
Following on from the examination, your Dentist in Loughton will discuss her findings with you and present a series of treatments and procedures available to you should they be needed. This does not mean that you need to decide there and then as to how to proceed, but by giving you a variety of options it will enable you to research and ask as many questions as needed before deciding on how to proceed. At all times the dental team will be there to help and advise, but the end decision to undergo any treatment or procedure is always down to you the patient. Your oral health requires teamwork from both yourself and your dental team which is why your comfort is paramount throughout every single visit.
Regular dental check-ups
Once the initial appointment has taken place, should no treatment or procedures be required or wanted, the practice will encourage you to attend regular dental check-ups. These appointments can range in time and whilst for some patients every 6 months may be encouraged, others may only need to attend on a yearly basis. Your dental team will discuss what time frames would suit your individual needs. During each check up, the overall health of the teeth, mouth and gums will be assessed and where necessary your Dentist in Loughton will discuss more efficient ways to carry out your oral hygiene process at home. Please note, all dental treatments and procedures, whether cosmetic or medically needed, carry potential risks. All patients are therefore encouraged to discuss any mentioned within this article with their local dental team.