One of the best ways to avoid extensive dental procedures is to keep up-to-date with your regular check-ups. At Forest Dental, we want to help you do this by offering excellent general dental services in a welcoming environment. We have a helpful, professional team on hand to support you.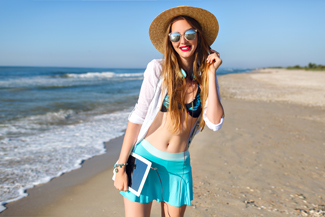 What can great general dentistry achieve?
Everyone is busy these days so it's handy to find a dental practice that takes this into account when planning your appointments. We want to encourage you to take care of your teeth so we do everything we can to make your treatment fit into your lifestyle.
Even if you have anxiety around visiting the dentist, we can help. If you visit Forest Dental, we use gentle techniques so that you do not feel discomfort during your visit. This creates a positive experience that makes you more inclined to visit us again in the future.
Perhaps one of the most important tasks in general dentistry is the early detection of tooth decay. At Forest Dental, we use modern technology to detect cavities in the early stages. We work with DIAGNOdent detection to monitor the quality of your teeth. If we detect any deterioration we can act fast with effective, non-invasive treatment to prevent decay developing.
At Forest Dental, we also monitor the health of your gums. We can help with problems like bad breath or sensitive teeth and we offer a mouth cancer screening service. These are just some of the services we provide to keep you healthy.
What else is on offer at Forest Dental?
Once your general oral health is taken care of, you can begin to consider cosmetic dentistry. This could involve a single procedure or a combination of treatments for a smile makeover. You can do something subtle or make a dramatic change for the better when you work with us at Forest Dental.
What can you do?
Apart from your regular check-ups, you can support your dental health at home with a good oral hygiene routine. At Forest Dental, we can give you guidance on how to take care of your teeth and gums so that they serve you well for a long time.