Preventive dentistry is the field of dentistry that is involved in looking after teeth to keep them healthy and preventing the development of dental issues and diseases later on in life. Maintaining good dental hygiene and good oral health is essential for overall well-being. A good daily hygiene routine is vital to avoid issues such as cavities, gingivitis, enamel loss, periodontitis and ultimately in preventing tooth loss. Visiting your dentist in Loughton at least twice a year with follow-up appointments at your hygienist is vital in ensuring that your home cleaning techniques are effective and sufficient as well as avoiding dental issues. In the unfortunate event of dental problems, regular visits with your dentist in Loughton will ensure that these problems are detected early on to allow easy, successful treatment and to prevent damage to surrounding teeth and gums.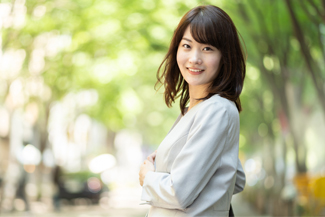 Visiting your hygienist
An appointment with your hygienist at your dentist in Loughton provides professional cleaning of your teeth which may not always be possible at home despite excellent brushing and flossing techniques. There are always hard to reach areas in our mouth where bacteria can build up and result in the formation of plaque and tartar. Plaque and tartar build-up in the mouth is the cause of many dental issues, namely gingivitis, an infection and inflammation of the gums which if left untreated results in periodontal disease, which is a severe infection of the gums and can result in tooth loss. Regular appointments with the hygienist at the dentist in Loughton is an important form of preventive dentistry as the hygienist carries out a full examination of your teeth and gums to check for any issues which may sometimes be asymptomatic. The appointment also includes a professional clean which involves scaling and polishing of your teeth which ensures that your teeth are clean and healthy and if issues do present themselves then they are easier to treat.
Restorative therapy at the dentist
Despite good oral hygiene techniques and regular visits with your dentist and hygienist, dental issues can occur over the course of life. Restorative dentistry is the field of dentistry that is involved in replacing teeth that may have been lost as a result of tooth decay or other such diseases. Restorative dentistry includes endodontics, periodontics and prosthodontics. Endodontics is involved with root canal treatment, treating the soft pulp tissue inside of the tooth which can become infected as a result of plaque and tartar build-up around the gumline of the teeth.
Periodontics is concerned with the supporting structures of the teeth such as the gums and the alveolar bone of the jaw as well as the diseases and conditions which affect these structures.
Prosthodontics is the field of dental dentistry which is involved in the development and implementation of prosthetics in the replacement of natural teeth, such as implants, crowns and dentures.
Whatever your symptoms may be, whether you are experiencing a toothache, sensitivity, bleeding gums, or even if you have unfortunately experienced tooth loss, speak to us at Forest Dental today about what treatment options we have available for you and let us find out how we can help put a smile back on your face.