Your safety is our top priority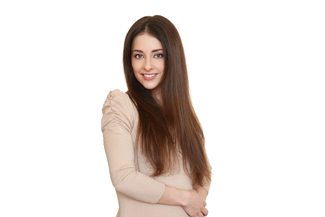 At Forest Dental it is our aim to put a smile on every face who receives treatment through our practice. With the recent impact of Covid-19 causing us all to take extra precautions, our staff have been working tirelessly to make sure that patients who need our services can do so in a way in which they feel safe, comfortable and secure. As such, we are a dentist in Loughton who has taken extra precautionary measures – for the safety and security of our staff and patients – which must be carried out by everyone prior to undergoing any treatment.
These include temperature checks through a non-contact thermometer, providing all patients with shoe and face coverings upon entry, the continual sanitisation of all surfaces and work areas, and the administering of a microbial mouthwash prior to and at the end of every treatment. These measures, alongside others such as social distancing and a new HEPA air filtration system have all been in place to make sure that patients can get the dental care they need, without having to put their – or their dentist's – health at risk in the process.
Time to get the care you need
Throughout the recent country-wide lockdown, and the regional, ongoing lockdown restrictions, many people across the nation have neglected their oral routines or habits. Whilst this is perfectly understandable given the pressures and stresses which we've all been under, at Forest Dental we are encouraging everyone who may of put their oral habits on ice over the recent lockdown measures to seek out the services of our dentists in Loughton now, so that we can make their smile as healthy as it should be and keep them smiling. We are proudly now fully open and trying our best to return to the normal service of providing patients with the standard of excellence which they have come to expect here at Forest Dental.
What can a dentist in Loughton do for me?
One of the most popular treatments which patients are increasingly asking us about here at Forest Dental is a 'mini smile makeover'. We understand that for many people having a smile which is visibly deteriorated, chipped, stained or broken can have a lasting negative impact on both how you feel as well as impacting on your oral health. Our 'Mini Smile Makeover' service has been designed as a cost-effective, painless, non-invasive and simple way for our patients to address a number of cosmetic concerns which they may have with their smile all at once, through a single cosmetic treatment.
Through a process which is known as composite bonding – in which a tooth coloured resin is bonded to the patient's existing teeth to reshape them and get rid of a number of cosmetic problems such as chips and stains – we can form a whole new smile in just one session. Anyone who has become concerned about one or more cosmetic problems with their smile in recent months, and feels that it may be affecting how they feel or how they are viewed by others, ought to speak to one of our cosmetic expert practitioners here at Forest Dental and see if a 'Mini Smile Makeover' could be the solution.