Forest Dental offers a high standard of general dentistry in Loughton, combining the latest technology and knowledge with a friendly service. We deliver high standards in preventive, restorative and cosmetic dentistry in a relaxed and comfortable environment.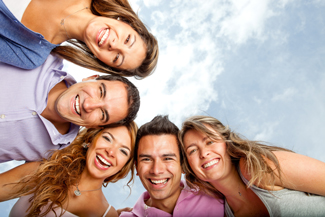 You can rest assured that you are in safe hands, whether you are looking for regular care to maintain oral health, specific services such as veneers teeth or whitening to enhance your appearance, or dental implants to improve your quality of life. We will also be on hand if you have an emergency such as severe pain, a damaged or missing tooth, bleeding or a tooth abscess.
Meeting your needs
Patient comfort and care is at the heart of what we do. Our centre is designed with you in mind, and our staff are highly trained, friendly and committed to providing you with the best results. At your regular appointments, we check for dental decay and signs of gum problems, as well as providing routine screening for mouth cancer. We have invested in modern technology for effective and comfortable treatment. For example, we use Diagnodent, which allows us to detect decay very early. This means that treatment is more effective and early intervention avoids the need for complex treatments in many cases. If you do need an injection, we use topical numbing gel so that you cannot feel the needle.
Special care for nervous patients
Even anxious patients can relax, as our staff are trained to put you at your ease and we can offer modern techniques such as Healozone. We are the only dentist in the area to use this equipment, which uses ozone gas to kill bacteria and treat decay without the need for drilling. We are proud of our track record of restoring confidence to people who have had bad experiences with dentists in the past, or are simply uncomfortable with the process. So, even if you find coming to the dentist difficult, you can still benefit from regular check-ups as well as treatments to improve your oral health, or the appearance or functionality of your mouth.
Our experienced team looks forward to working with you to cater for all of your dental requirements.