Tooth decay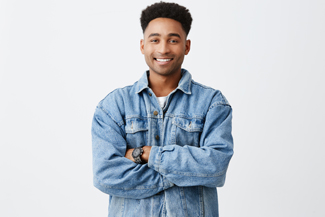 Tooth decay occurs mostly as a result of certain bacterial species in our oral cavity overgrowing. These species make up our natural oral microbiome – just like with the gut microbiome, their presence is not intrinsically harmful in any way. These species utilise the sugar remains left in our mouth after a meal to grow and reproduce. Some of these species produce acids as a waste product, which can damage our teeth's mineral content. The issues start to happen when there is an overly large amount of sugar available for our oral microbiota through poor dietary or oral hygiene habits. In this case the microbes quickly reproduce and in turn proportionally increase the amount of acids secreted. This can accelerate the rate at which the dentine and the enamel's calcium phosphate is dissolved and thus contribute to tooth decay. If you're looking for a dentist in Loughton to treat tooth decay, book an appointment with us at Forest Dental for quality in both service and treatment.
Prevention of tooth decay
Despite the fact that tooth decay is a very common condition, there are a few things you can introduce to your lifestyle, which greatly reduce your risk of developing tooth decay. Understanding the mechanisms behind tooth decay can help you towards this. An early sign of tooth decay to look out for is a white spot on the surface of the tooth. This sign is very important to look out for, as in this initial stage tooth decay is reversible by practising the following lifestyle changes. Maintain good oral hygiene by brushing your teeth at least twice a day, using dental floss to clean the space between your teeth inaccessible for toothbrushes, and by using an antibacterial mouthwash to keep the amount of acid producing bacteria under control. Do not use too much mouthwash however, as your oral microbiome might play an important role in your health, similarly to the gut microbiome, which produces vitamins and helps fight pathogenic species in the gut. If you would like to find a dentist in Loughton to treat tooth decay, we can promise you thorough and dedicated professionals to preserve the health of your teeth.
The consequences of tooth decay and their treatment
The most common result of tooth decay is the formation of cavities, also known as caries. Unfortunately, once caries have occurred the tooth decay process is not reversible. Treatments available for it alongside lifestyle changes can prevent further tooth decay and abolish the pain and heat sensitivity of the tooth associated with the cary. Cavities are mostly treated by fillings. Fillings can be made out of various materials, which are introduced into the hole in the tooth once it has been cleaned to prevent further decay. Amalgam fillings today have been largely replaced by composite white fillings due to both health concerns associated with mercury and aesthetic reasons. Tooth decay can also cause tooth loss by infecting the tooth's innermost living part, the pulp. This can be treated with dental implants, which are metal screws surgically inserted into the jawbone, where they integrate into it and serve as a root for replacement teeth. If you are looking for a dentist in Loughton to treat tooth loss, we have the expertise and experience to perform implants leaving you with a full set of fully functioning teeth once more.