Contrary to popular belief, a dental hygienist does more than simply clean your teeth. During your visit, a dental hygienist will review your oral and medical history, examine your teeth and gums, remove plaque from your teeth as well as provide dental health education during all the stages of the treatment.
At Forest Dental, dental hygiene in Loughton is our priority, since we believe that prevention is better than cure. Our dental hygienists are highly trained and experienced and they will make you feel at ease. Our goal is to be as available as possible for your dental needs.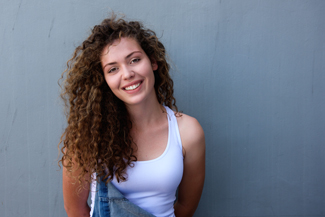 What should I expect to happen during a dental hygiene appointment?
The first thing your dental hygienist will do is take a complete medical dental history to ensure that they can apply the most effective dental hygiene treatment. This medical dental interview will also include discussion of your overall health. For instance, if you suffer from diabetes or heart disease, your dental hygienist will be able to collaborate with your medical doctor for a follow up if necessary. Moreover, many prescription drugs can cause dry mouth, changes in your blood pressure, or even limit the amount of local anaesthetic that can be used. It is imperative for your dental hygienist to have access to all this information.
Next, they will exam your mouth thoroughly. This examination may include an oral cancer screening if you belong to a high-risk group. Your dental hygienist will be able to refer you for a follow-up examination if any suspicious lesions are detected during this examination. Apart from your mouth, teeth and soft tissues, they will also examine your gums in order to determine if you have gum disease or beginning to show signs of gum disease. If diagnosed at an early stage, gum disease is easy to cure.
Scale and polish
The main treatment performed during your appointment with a dental hygienist at Forest Dental is a scale and polish. The dental hygienist will scale your teeth using hand or mechanical instruments removing hard and soft deposits of plaques from your teeth and gums. Finally, they will polish your teeth to remove surface stains and may apply fluoride to strengthen your teeth.